With all the outdoor entertaining everyone is doing this summer… I want to arm you with an eco-friendly tip on how to create the perfect eco chic outdoor lighting ambiance for your shindig. Shy away from the electric lanterns and outdoor lighting and bring on the old school soft glow of eco chic candles to light up your party for your guests to enjoy.

I'm loving the simply stunning designs Mine Designs has to offer… Such sophisticated holders that can be used long after the candles have been spent! 

Try out these sassy soy based beauties from Crash Candles.. they're the perfect conversation starter for your party!

Rustic and recycled, I love these options from Paddywax…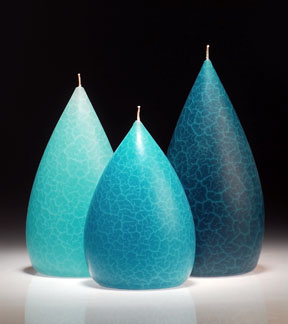 Add some fun into your outdoors with the colorful options from Barrick Design Candles…  
If you need help transforming your indoor or outdoor space into an eco chic oasis, contact me today- http://www.pizzigatidesigns.com/services.html.
Which soft glowing eco chic candles will you use for your outdoor entertaining?